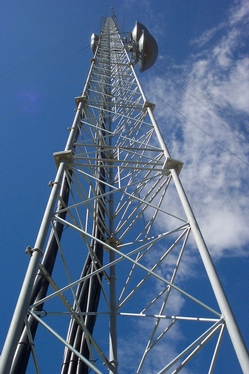 Growth in the wireless communication industry accelerated in the mid 1990's and tower manufacturers' struggled to keep up with the demand. Wireless phone carriers erected thousands of towers a year to expand their networks As the industry began to mature in the early part of the new century, Nello was founded and we introduced our first wireless cell tower in 2004.
Although the demand for towers has slowed considerably since the 1990's, Nello has been able to grow significantly since our inception due to superior engineering design and manufacturing processes. Today, we are one of the largest wireless cell tower providers in the United States, manufacturing over 1000 structures a year.
As the wireless carriers continues to expand and develop their networks, Nello Corporation will be there to provide quality towers, mounts, and accessories to the industry.
Contact Nello Corporation
today for the highest quality and best service in wireless towers.