Over 7000 Towers In Service Worldwide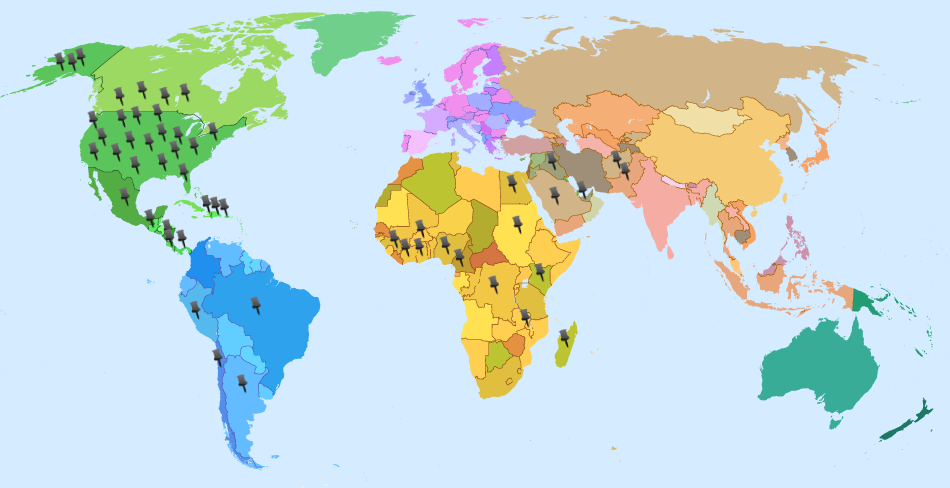 NELLO is well positioned to meet the growing demand for towers throughout the world. With over 6000 towers in service worldwide and building on our extensive experience in exporting structures, NELLO is able to provide quality, affordable tower structures to you regardless of your location on the globe. Our staff is always available to answer questions and to help navigate the nuances of importing/exporting towers. We offer bi-lingual staff and have representation in Africa and Latin America available to overcome language barriers
Purchasing towers from NELLO offers the following advantages:
Engineering:
Each NELLO tower is designed by our in-house professional engineering team to ensure your tower meets antenna loading and site condition code requirements

NELLO designs your structures to meet current EIA/TIA-222 codes

Foundation integration to solve for most efficient tower/foundation design combination

Detailed engineering package with each structure showing member size and steel grade

Our engineering package is easily reviewable by reputable 3rd party engineering firms to determine structural integrity and co-location capacity/adding tenants

Voting member of the Telecommunications Industry Association (EIA/TIA)
Manufacturing:
All NELLO towers are fabricated and built in the United States

NELLO employs only certified welders to weld our tower members

Each NELLO tower is hot-dip galvanized per ASTM 123 standards

Quality standards utilizing corrective action requests (CAR's) and 5P methodology

Mill certifications required with each truckload of steel to ensure material meets or exceeds minimum ASTM KSI yield strengths

Large manufacturing capacity to meet quick lead times and large volume orders

Our goal at NELLO is superior product design, quality, customer service and safety. As you can see from our map, we have a global customer base with towers in service throughout the world.
Contact us
today for your next tower project.